Monte x Pembina
Sire: CH Teddybear's Playing Fast and Loose
Dam: Zumbros South of the Border CA DS
Whelped:  August 4, 2020
Eye cert & hips info: Monte  Pembina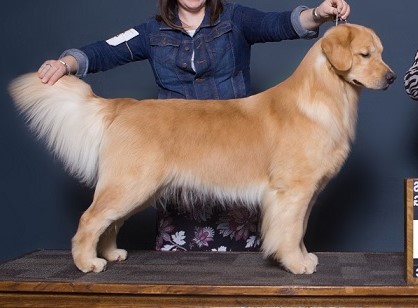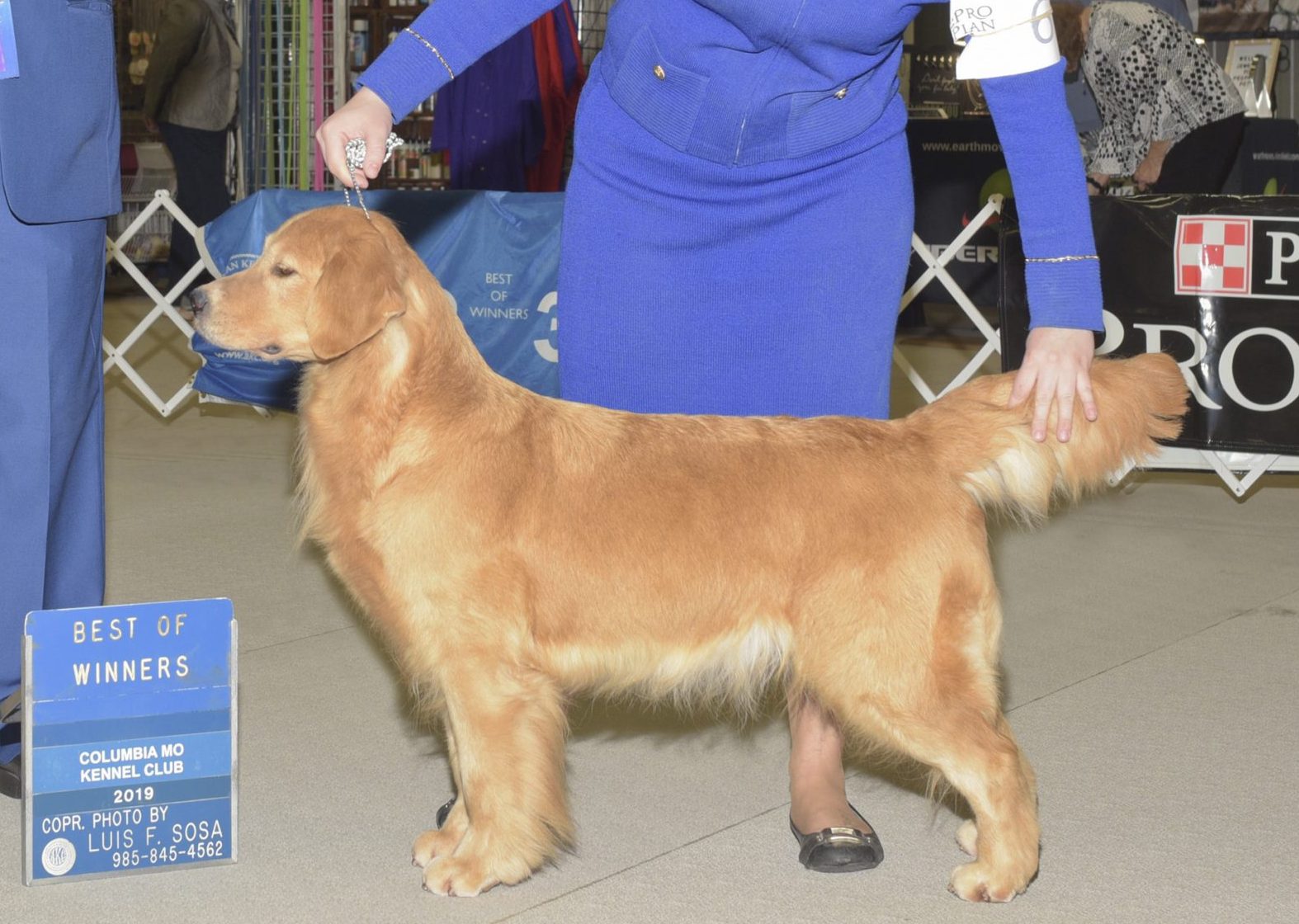 Achievements:  This breeding should produce amazing temperaments with lovely structure.  Monte is a smaller dog with a huge heart and conformation to be envied.  His first litter was out of Pemby's sister, Daphne, and I could not have asked for better puppies.  They were consistent, short bodied, ample bone, lovely faces, and cuddle bug personalities.  Pem is a pleaser that loves to work.  She is so easy to live with and is a much more 'old fashioned' golden.  I cannot say enough about her.  She needs one major to finish her championship and has 14 major reserves to her name.  My poor girl is always a bridesmaid!  She has given me beautiful puppies in her previous two litters and I cannot wait to see what this pairing will bring to the table.  It is a line breeding on Am/Can CH Castlerock Let It Be "Brit".  **Note** Monte does have an eye clearance and it can be sent upon request.
Pedigree of "Monte x Pembina "

Parents
GrandParents
GreatGrandParents
CH Teddybear's Playing Fast and Loose
CH Shyan's Blu Christmas
CH Zumbro TB Doubled Their Fun CA
Am/Can CH Castlerock Let It Be
CH Teddybear's Whatz Up Doc CA
Zumbros South of the Border CA DS
Am/Can CH Castlerock Let It Be OS
CH Sunbeam's Private Party
CH Justmoor Something About Mary
UKC CH Elmcreeks Magic Carpet Ride BVISS
CH Cosmic Goldstorm Cowboy Hardware
CH Sunlor Elmcreek Pierrer Jouet