News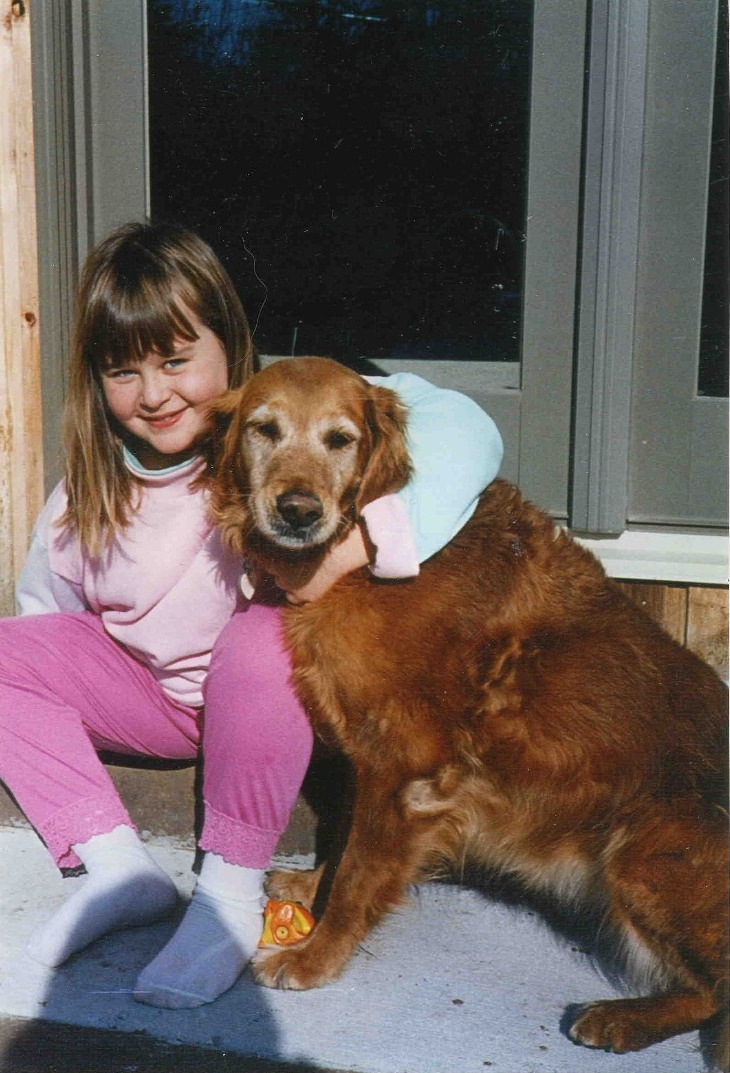 I was born with Golden Retrievers in my blood. It all started with my mother who got her first Golden at the age of 6. His name was Brownie and he began what would be a life long passion for the breed that was passed to me. My first was our family dog, Tessie, who was already three years old at the time of my birth. She left us at 15 and a half years young and Brandee came into our lives 6 months later. Bran was my first puppy and taught me probably more than I ever taught her. She was there to pass on good dog manners to Belle, Remmie, and Jazzy when they were babies and was never afraid to remind them of their "lessons".
I got my first dog on my own while still in college (Belle) and had dreams of doing competitive obedience. Belle and I gathered many titles in agility, obedience, and rally, but once I started showing in the conformation ring, I was hooked! I continue to dabble in other venues with the dogs, but conformation is my main focus.
I believe in preserving the Golden temperament, health, and keeping breed type. With the heart ache I have gone through with hip dsyplasia, OCD, and cancer, the health of my dogs is extremely important. All dogs used in my breeding program have hip, elbow, heart, and eye clearances.
My dogs are my babies and all live in the house. It may get a little hairy at times, but you're never without a warm fuzzy body in the cold winters! They have 1.25 acres that are all fenced in to run and play chase and spend most of the summer at my parents lake home not far from here. While we have a blast traveling and showing, they are my pets and a huge part of the family. Please feel free to contact me if you have any questions!